TRANSFORMING LIVES THROUGH FITNESS AND HEALTHY EATING
Why do you need a Fitness Instructor?
Exercise and Healthy Eating can:
Improve Mood
Boost Energy
Control weight
Promote Better Sleep
Combat health conditions and diseases
Help manage stress
Free Consultation
Take advantage of my no obligation free consultation – I will come to your home and discuss your individual requirements and how I work. This consultation is FREE and you make the decision as to when and how you train and to what budget.
You have nothing to lose!
Contact me at :- paulsfitnesstrng@btinternet.com
---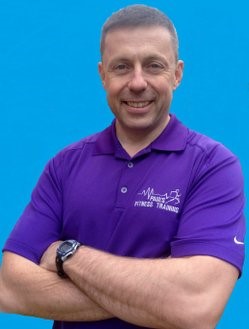 Why you should choose me:
I am a fully qualified Fitness Instructor (Reps 2) and Personal Trainer (Reps 3).
I will communicate effectively to better understand your unique circumstances and needs.
I can motivate you through the tougher times to ensure you get the results you desire.
I can help you lose weight and then show you how to maintain the new you.
I can create safe and effective specific tailored Personal Training and Lifestyle Coaching programmes that are both time efficient and affordable.
I will work on specific conditions such as diabetes, arthritis, high blood pressure, joint problems, low self-confidence, stress and anxiety to ensure the right programme for you.
I am trained in First Aid and also fully insured.
---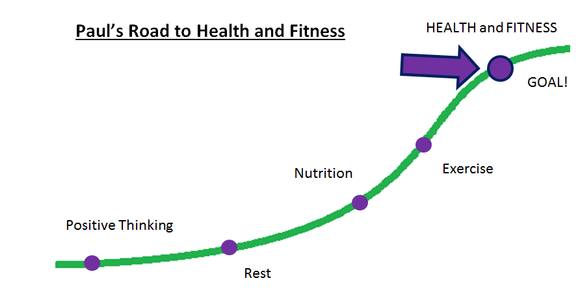 All of your goals are achievable! Personal training offers a road map and therefore a journey for you to reach your fitness related goals.
"A goal is a dream with a deadline"

Napoleon Hill
---
BESPOKE PACKAGES FOR ALL
This Equipment could Seriously effect your HEALTH for the better!
The equipment that I have in my mobile gym can work every muscle in the body!
It includes:
Swiss Ball
TRX (suspension training)
Reebok Deck
BOSU ball
Training Bands
Powerblock Dumbells
Boxing Gloves and Pads
Jump Ropes
My Promise to you:
No-one said getting fit and healthy was easy. But I can help you overcome any hurdles to achieve that feeling of wellbeing.
The pressures of home and work can mean there is very little time to exercise and concentrate on healthy eating. I can take that pressure away and show you exercise and nutritional strategies that mean you can use what little time you have to the best effect and get results fast.
I have been overweight in the past and had a diet that I am not proud of. When I say I know how an unhealthy lifestyle can have a massive effect on you, I do because I have been there too.
For top tips, news and special offers follow Paul's Fitness Training on Facebook by clicking on the link below:-